Southwest Family Urgent Care
Back Pain & Back Injuries
Onsite Chiropractic Treatment for Back Pain and Back Injuries
Our on-site chiropractors provide expert care for patients experiencing back pain.
No need to wait for an appointment – our urgent care clinic welcomes walk-ins for your convenience. 
Back Pain & Back Injuries Treated
Typical culprits behind back pain, range from muscle strains and herniated discs to conditions like osteoarthritis and spinal stenosis. Understanding these common causes can help identify potential triggers for your discomfort and guide us towards your most effective treatment options.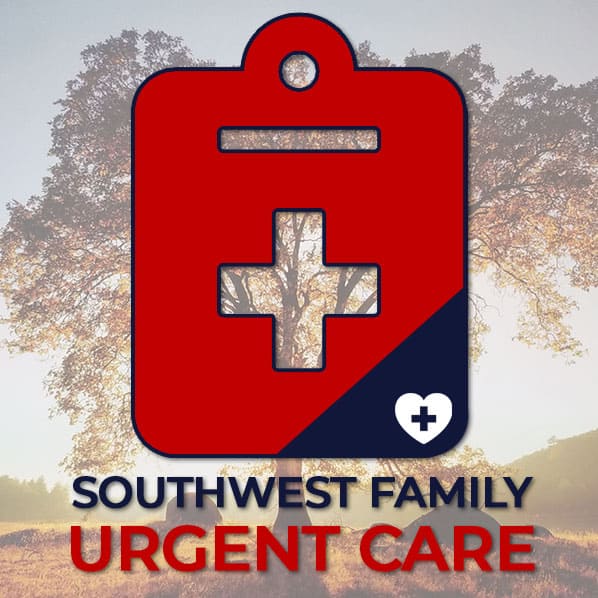 Schedule Your Appointment
Thank you for using our online form. We will follow up with you to confirm your appointment. 
Walk-In's Accepted For Immediate Care*
*Scheduled appointments take precedence – walk-ins will be seen in order and as promptly as possible. In case of life threatening emergency dial 911.
Frequently Asked Questions
What are some common causes of back pain?
Common causes of back pain include muscle or ligament strain, bulging or ruptured discs, arthritis, skeletal irregularities, and osteoporosis. Other factors such as poor posture, a sedentary lifestyle, being overweight, kidney problems, and psychological stress can also contribute to back pain.
What are some common back injuries that can cause pain?
Common back injuries that can cause pain include sprains and strains, herniated discs, fractured vertebrae, and spinal cord injuries. These can occur due to accidents, falls, lifting heavy objects improperly, or repetitive motion.
How is back pain typically treated at Southwest Family Urgent Care?
At Southwest Family Urgent Care, back pain is typically treated through a combination of methods depending on the cause and severity of the pain. This can include chiropractic care, physical therapy, medication for pain relief, and in some cases, referral for surgical consultation.
How can a chiropractor help with my back pain?
A chiropractor can provide non-invasive treatments for back pain, such as spinal adjustments, massage, and other therapies. These treatments can help to alleviate pain, improve spinal function, and promote overall wellness.
What should I do if I've injured my back in an accident?
If you've injured your back in an accident, it's important to seek medical attention as soon as possible. At Southwest Family Urgent Care, we can provide immediate care for back injuries, including on-site X-ray imaging to diagnose the injury and appropriate treatment to manage pain and promote healing.